Hospitality
In the hospitality industry, effective communication plays a pivotal role as employees traverse extensive areas encompassing multiple floors and rooms. Ensuring seamless coordination and staying on top of daily responsibilities are crucial for a productive workday and the delivery of exceptional customer service.
Communication solutions for hotels, restaurants & hospitality
We recognize the specific requirements and challenges faced by various industries. Therefore, our wireless systems are engineered to empower individuals who rely on these systems and products daily to perform at their best. Irrespective of the task at hand, our adaptable, expandable, and customizable systems ensure the right solution for your unique use case.
We develop and design solutions tailored for the hospitality industry. Our systems are equipped to address your customer's needs, regardless of their size or complexity.
Distinctive features and capabilities, well-suited for deployment in hospitality industry settings like cruise liners, hotels, guest houses, and catered accommodations, comprise >>
Facilitating day-to-day operations through messaging between handsets and systems

Offering both business-critical and service-critical functionalities

Providing headsets and handsets that enable various personnel groups to work wirelessly while on the move

Including ruggedized handsets designed for use by maintenance staff

Utilizing DECT messaging to announce "rooms ready for guests," and more

Offering the ability to automatically adapt to various local frequency bands.
ENSURING TEAM CONNECTIVITY
Effortlessly initiate calls to other users directly from the headset or handset, ensuring seamless connectivity for each team member at all times. This streamlined process makes it convenient to coordinate instantaneously with the rest of the team, ensuring that all messages reach the intended recipients – whether it's the waiter communicating with the kitchen, the lobby staff coordinating with the cleaning team, or the front desk communicating with the doorman/valet.
FACILITATING ON-THE-GO COORDINATION
Maintain service excellence with the flexibility to redirect incoming calls and take immediate action while moving seamlessly without the risk of losing connectivity. With handsets seamlessly integrated into the customers' existing infrastructure, you can make and receive calls, share reports, or send alerts effortlessly.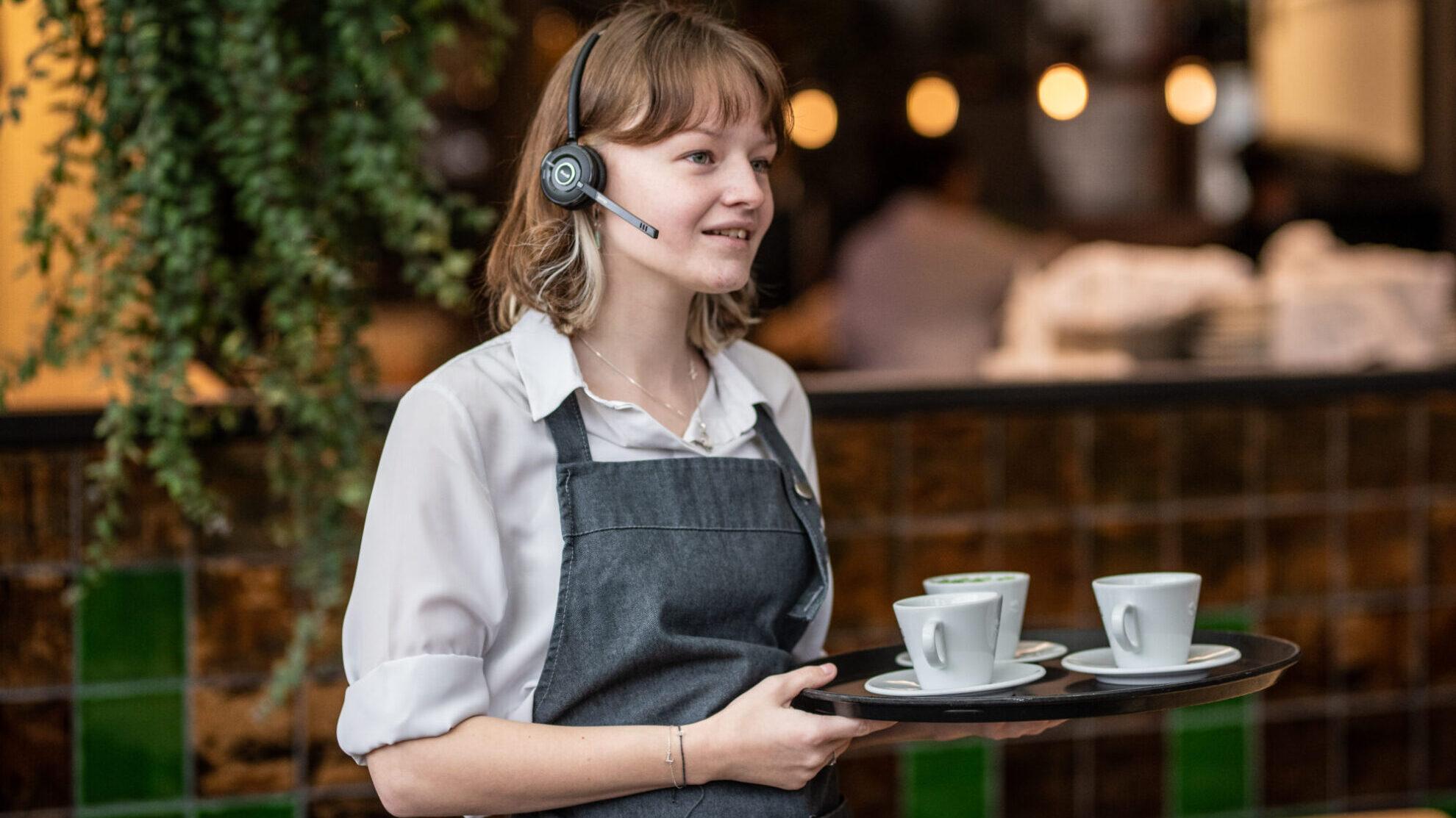 More information or a free demo?
Learn more about our communication system and contact us so we can help you get the right solution for your workenvironment and your organisation's needs.