Innovative, cost-effective, user-friendly all-in-one communication system suitable for all work environments and -styles
We simplify the process of delivering enhanced wireless communication solutions for every working environment, whether it's traditional office spaces, busy call centers, retail environments, healthcare facilities, or public buildings. We also cater to the demands of complex industrial and commercial settings where equipment certified as explosion-proof and water-proof is essential.
Our eCo-System offers modular, scalable, and cost-effective solutions customized to provide efficient and dependable wireless communication wherever it is needed within a building, structure, or facility. This flexibility extends to structures of varying sizes, numbers of floors, construction materials, and configurations, whether they are indoor or outdoor, stationary or mobile, or exhibit flexible layouts.
Each system can be configured with a comprehensive selection of base stations, headsets, and handsets to meet unique requirements. Additionally, location gateways and repeaters simplify the process of enhancing and expanding coverage across designated spaces, regardless of their size. This includes extensive areas, multiple floors, and is applicable to structures with complex layouts or signal-interfering materials. Furthermore, our solutions are adaptable for outdoor areas, if the need arises.
WIRELESS COMMUNICATION SOLUTIONS FOR ANY REQUIREMENTS
Our systems are modular and scalable solutions that we tailor to enable you to deliver dependable, high-quality wireless communication in virtually any commercial setting. All components, including repeaters, handsets, headsets, location gateways, and more, are seamlessly interconnected through distributed base stations. This eliminates issues like poor audio quality or dropped calls when individuals are on the move.
FLEXIBLE MAXIMUM SCALABILITY
Our customizable systems are suitable for small and medium-sized enterprises, accommodating single and dual-cell configurations that provide dependable coverage for up to 20 users. Moreover, they are well-suited for large enterprises, featuring multicell setups capable of supporting over 15,000 users simultaneously. This built-in scalability ensures that we can precisely adjust the system to meet your exact requirements.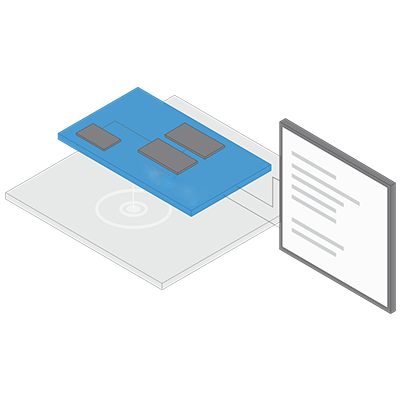 SEAMLESS INTEGRATION WITH YOUR CURRENT SYSTEMS
We integrate capabilities and systems from our enterprise communication solution with virtually any other existing systems. Our flexibility allows us to configure the numerous available systems, components, and features to seamlessly align with your proprietary and legacy setups, brand-specific designs, functionalities, as well as your existing in-service communication hardware.
THE RIGHT TECHNOLOGY
Our team collaborates with you and your staff to create, develop, and produce wireless solutions utilizing cutting-edge technologies such as VoIP, LTE, DECT, 2G4, Wi-Fi, Bluetooth™, and CAT-iq™. You have the freedom to choose the precise combination of features and advantages that align with your unique operational and business requirements.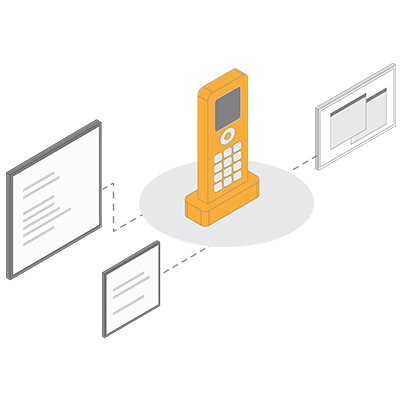 FULLY SUSTAINABLE
Our commitment to sustainability is at the heart of our product lifecycle management. Our solid designs, interchangeable batteries, refurbishment policy, and rigorous recycling practices make our system an eco-friendly choice. We prioritize responsible resource management, ensuring that our products have a lasting and positive impact on your business and the environment.
Enjoy the benefits of our cloud-based service platform
The United Headsets Cloud Based Services platform provides you with a series of easy-to-use online tools featuring services for the cost-effective administration, deployment, monitoring, site management, and tracking of enterprise wireless installations of any size.