Mini SIP audio & video intercoms
CallPoints are mini SIP audio & video intercoms to remotely monitor, manage and broadcast messages for access. This makes granting access more secure and efficient, contributes to overall supervision, makes work easier and promotes customer service. 
Extended features
One button to call 

View and record video remotely

Open door when release system is paired with electric lock

Start a recording or broadcast an alarm in case of theft, for example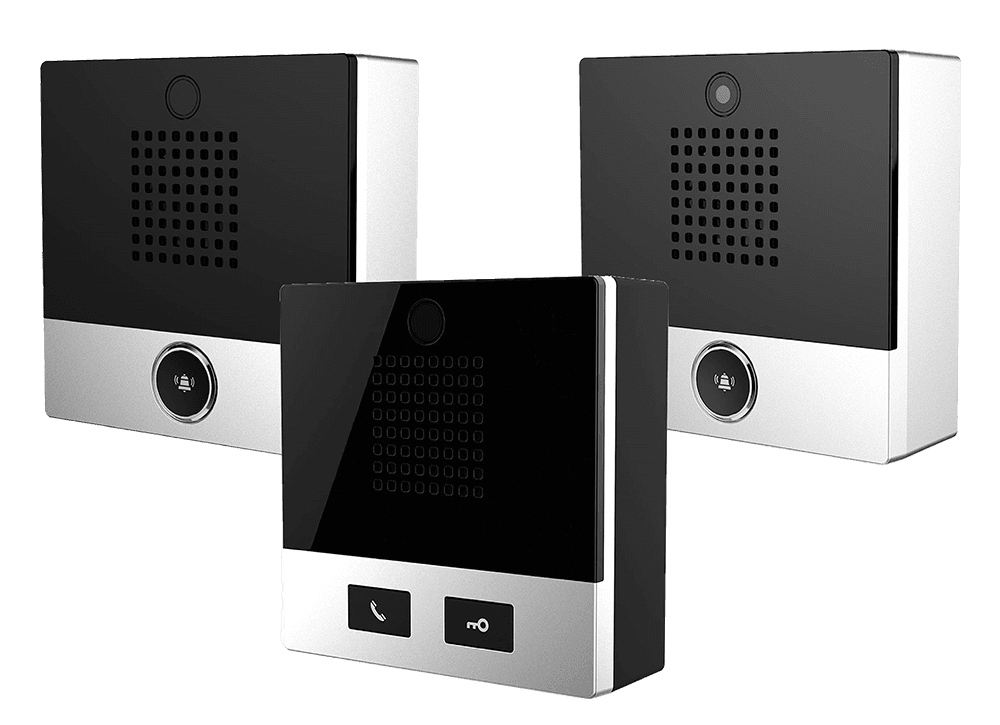 Support HD audio codec protocol G.722 and Opus, provide superior intercom experience. Built-in audio line-out interface, can play background music when connecting to an active speaker.
Video call support allows users to make video calls to IP phones or other devices that support video decoding. 
High degree of protection
With its high protection rating, the CallPoint is dust- and waterproof, and functions between operating temperature ranges of -20°C and 50°C, allowing it to be used in many indoor scenarios.
Total Solutions
CallPoints are deployable to extend our DECT communications retail system, if desired in conjunction with our 3CX open platform IP PBX for even more functionality. Visit our retail page to find an overview of our complete solution for wireless, efficient workplace communications with endless coverage.
Naturally, we will be happy to provide you with a customized proposal. Do you opt for UH? Then we will also take care of the installation and management of your entire system.
Please feel free to contact us for an introduction.
United Headsets Retail Solutions
Wireless communication for your team on the floor. Secure, efficient, scalable and affordable.
We offer a fully wireless solution for your team's communication on and off the floor. This enables you to collaborate more efficiently, increase your sales and improve your customer service.
Telephony and Push-To-Talk communication in one
Fully wireless, no more hassle with cables
Virtually unlimited coverage
Communication takes place in a closed DECT system; safe and both literally and figuratively without noise on the line. Our United Headsets have HD sound quality and Noise Cancelling microphone.
Interested and/or more information about Callpoints?
Of course, we are happy to advise you personally about the possibilities of integrating CallPoints as part of your communication solution. Please feel free to contact us for non-binding advice.