The ideal headset for teachers and students
United Headsets has a variety of headsets that are ideal for educational purposes. Whether used at school or at home, our headsets enable teachers and students to participate in high-quality telephone and video calls or online classes, eliminating distractions and significantly improving concentration.
Improve communication and collaboration
Optimize communication with colleagues and students by reducing background noise and improving the quality of both phone and video calls.

Increase productivity and concentration


With United Headsets, teachers and students are able to connect more quickly with teachers or students who are in another location. The hands-free experience of a headset also allows them to keep their hands free during conversations, allowing them to take notes or show a presentation simultaneously, for example. Noise-canceling technology and noise isolation help reduce background noise and increase concentration.

Increase comfort and reduce risk of health problems


United Headsets are designed with comfort in mind. All headsets have lightweight and ergonomic design. This ensures a good fit that prevents fatigue, even with prolonged use. This actively contributes to the prevention of health problems.
United Headsets
Optimize communication, collaboration and productivity
We offer several corded headsets designed for the professional and flexible (home) workplace. All headsets feature HD sound quality and Noise Cancelling microphone. The United Headsets Max series is also continuously evolving to keep meeting the demands of fast-growing work, home and hybrid workplaces. For example, we have also recently added a first wireless headset to our range.
Check out our full range for the best hands-free experience, even in extremely noisy work environments.
Headsets for desk phones, PC/laptop, mobile & smartphone

Superior noise cancellation, crystal clear voice transmission and wearing comfort

Corded headsets with connection to Poly/Plantronics Quick Disconnect

Corded headsets with connection to Jabra Quick Disconnect

Wireless headset with USB dongle for hybrid working
Personalization
If desired, the United Headsets Max 40 and 75 can be personalized to match your corporate identity. This not only creates uniformity and a team/group feeling, it is also a nice business card for your school.
The benefits of personalized headsets:
Onboarding, Team Feeling & Practical

Business card for your company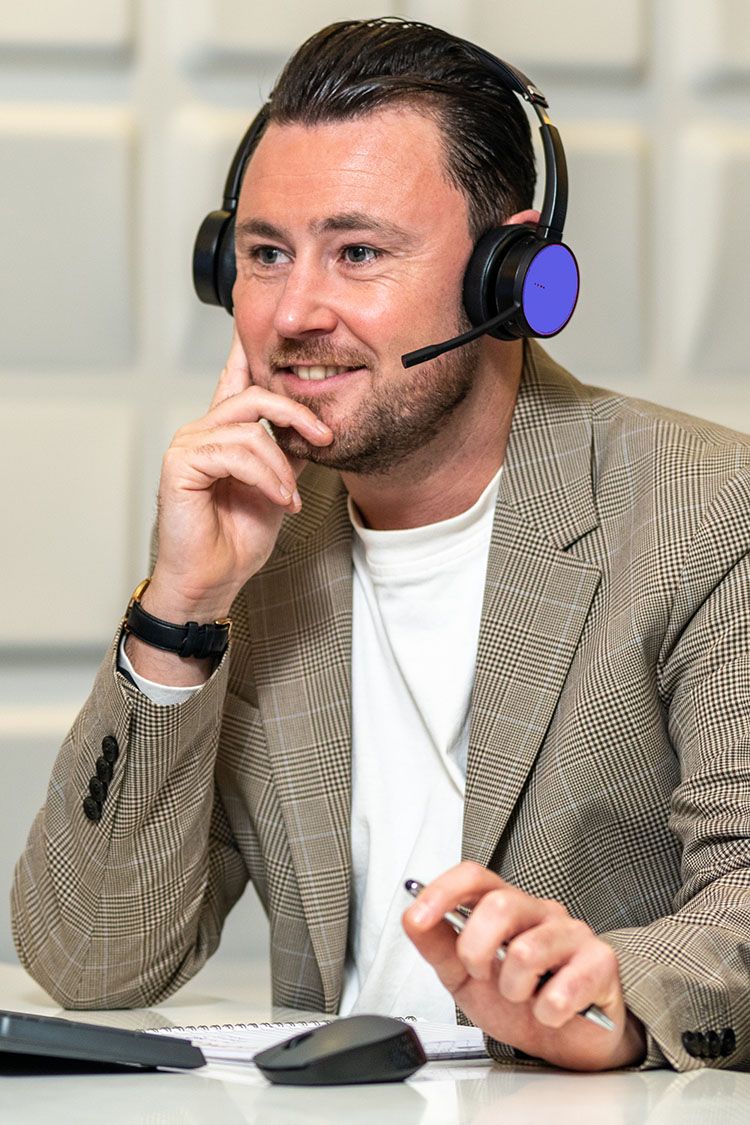 What do our customers say?
During the Corona pandemic, this call center could no longer accommodate all employees in their office. However, since they did not want to "lose track" of everyone, they made a fair division in days that employees would work on location or at home. In doing so, they also wanted to equip all employees with their own flexible headset that they could use both at home and on location. The headset also had to have Noise Cancelling so that the customer would not be bothered by background noise, regardless of where the employees were located. Consequently, we assigned the entire team of [Read more...]