Communication solutions
Improve collaboration and customer experience with appropriate communication solutions for your on-site or remote team. Our products are user-friendly and scalable to your needs and requirements. With the open communication system, you are assured of secure and easy communication without noise on the line.
Prevent hiccups

Reduce background noise

Improve collaboration, productivity and

job satisfaction

Increase employee and customer satisfaction
United Headsets
We offer several corded headsets designed for the professional and flexible (home) workplace. All headsets feature HD sound quality and Noise Cancelling microphone. The United Headsets Max series is also continuously evolving to meet the demands of fast growing work and home offices. We have also recently added a first wireless headset to our range.
Check out our full range for the best hands-free experience, even in extremely noisy work environments.
Headsets for desk phones, PC/laptop, mobile & smartphone

Superior noise cancellation, crystal clear voice transmission and wearing comfort

Corded headsets with connection to Poly/Plantronics Quick Disconnect

Corded headsets with connection to Jabra Quick Disconnect

Wireless headset with USB dongle for hybrid working
Personalization
If desired, the United Headsets Max 40 and 75 can be personalized to match your corporate identity. This not only creates uniformity and a team spirit, it is also a nice business card for your company.
The benefits of personalized headsets:
Onboarding, Team Feeling & Practical

Business card for your company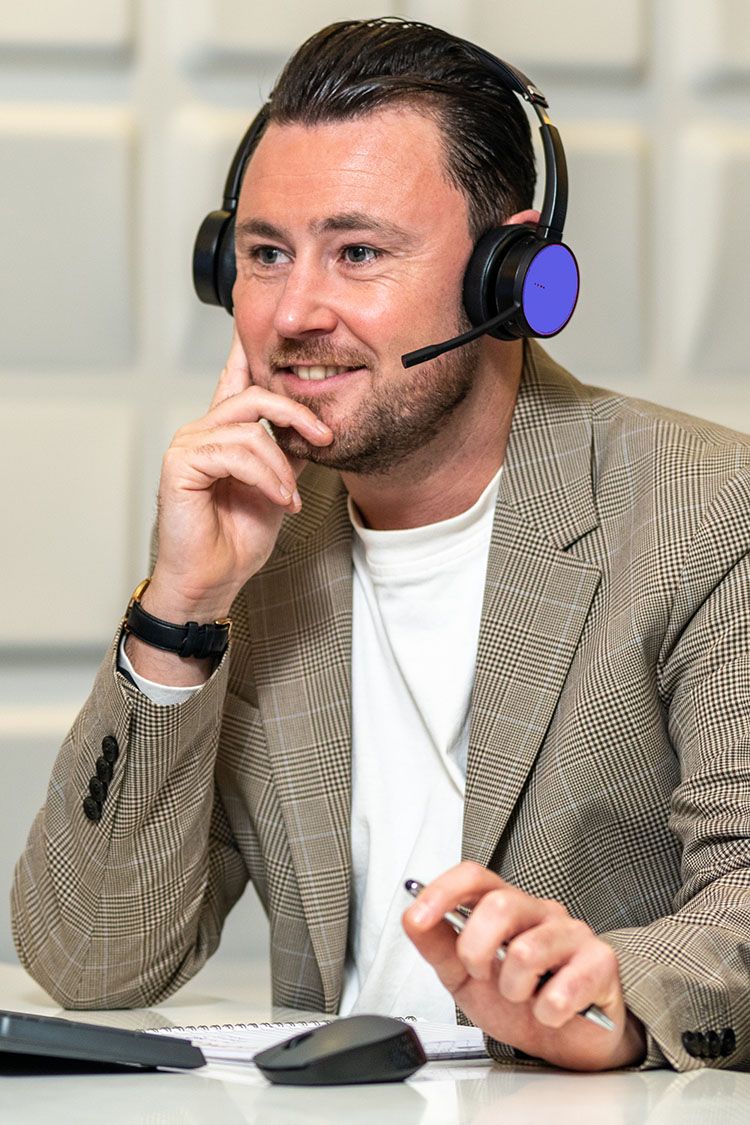 What do our customers say?